Ever since the beginning of 2020, the novel coronavirus pneumonia has spread from Wuhan to all over China and risen the concerns of millions of people. The novel coronavirus could be transmitted through various ways and channels with strong infectivity. Therefore, early diagnosis and isolations are the top priority of its prevention and control.
As a leading enterprise in the upstream supply of nucleic acid extraction and detection reagents in China, TIANGEN Biotech (Beijing) Co., Ltd. has provided support for the diagnosis and prevention of national viral epidemics for many times in the past, and has offered more than 10 million core materials related to virus detections such as the hand-foot-mouth disease and influenza A (H1N1) epidemics. In 2019, TIANGEN Biotech provided hundreds of automatic nucleic acid extractors and more than 30 million viral nucleic acid extraction and detection materials for departments related to pig breeding and quarantine.
In the novel coronavirus pneumonia epidemic, TIANGEN Biotech responded promptly as soon as it found that the detection materials were in urgent need. In the evening of January 22nd, the support group of novel coronavirus pneumonia epidemic was established rapidly to confirm with the downstream enterprises and detection institutes about the emergency materials demand, and to screen and optimize the extraction and detection solution of this epidemic. During the Spring Festival, we worked overtime to conduct the production and quality inspection with guaranteed quality and quantity, as well as coordinated the logistics system to deliver the products to the relevant units in the epidemic frontline. So far, TIANGEN Biotech has provided more than one million core raw materials for virus nucleic acid extraction and fluorescent quantitative detection reagents for more than 100 detection reagent manufacturers and detection units in China.
Table 1 Real-time fluorescent RT-PCR Detection Reagent for Novel Coronavirus Approved by the State Food and Drug Administration
Manufacturer

Detection samples

Target gene

Extraction reagent

Detection limit

Copies/mL

Shanghai Biogerm

Nasopharynx swab, sputum, BALF, lung tissue biopsy samples

ORFlab and nucleoprotein gene

Biogerm extraction reagent

1000

Shanghai Geneodx

Throat swab and BALF

ORFlab and nucleoprotein gene

Korean Genolution Extraction Reagent (automatic extractor) and QIAGEN Extraction Reagent (52904, manual method)

500

Shanghai Zhijiang

Throat swab, sputum and BALF

ORFlab, nucleoprotein gene and E gene

Zhijiang extraction reagent or QIAGEN extraction reagent (52904)

1000

BGI Biotechnology (Wuhan)

Throat swab and BALF

ORFlab gene

TIANGEN extraction reagent (DP315-R) or QIAGEN extraction reagent (52904)

100

Sansure Biotech

Throat swab and BALF

ORFlab and nucleoprotein gene

Sansure sample releasing agent (automatic extractor)

200

Daan Gene

Throat swab, sputum and BALF

ORFlab and nucleoprotein gene

Daan extraction reagent (paramagnetic particle method)

500
As shown in the research and contrast experiment results of professional institutions, the detection solution with TIANGEN Biotech products as the core raw material has higher detection sensitivity among others in similar experiments.①
The automatic nucleic acid extraction system of TIANGEN Biotech has been installed in more than 20 Centers for Disease Control, hospitals and other detection institutes, and has been put into use successively. The automation equipment has greatly improved the efficiency of nucleic acid extraction in detection units and is helpful to reduce the risk of infection for operators. Our instrument engineers made full use of remote technologies such as video guidance and video training to improve the efficiency of installation and reduce the risk of epidemic transmission caused by personnel flow.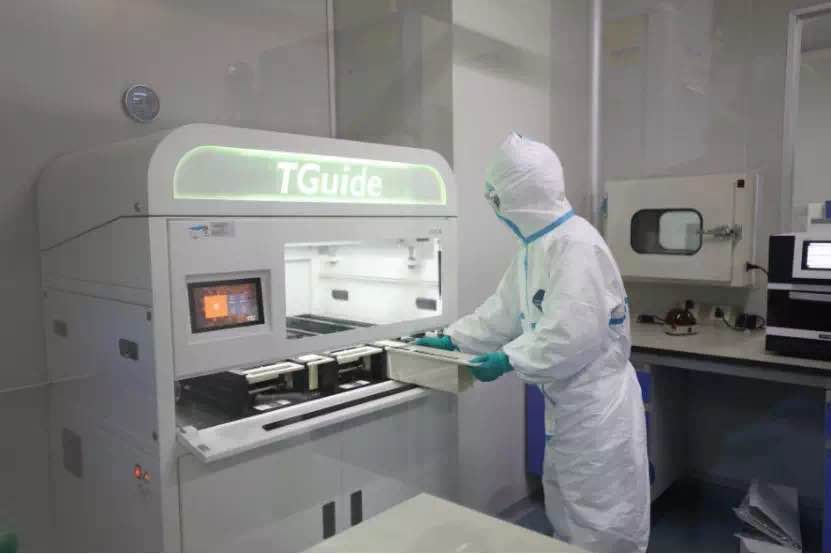 The microbiological laboratory of Longhua Center for Disease Control uses the nucleic acid extractor of TIANGEN Biotech to extract nucleic acid.②
Review of Emergency Rescue Process of TIANGEN Biotech in Epidemic Prevention
On January 22 (December 28 of the lunar calendar): TIANGEN Biotech management put forward an immediate instruction: support the front-line epidemic prevention at all costs! In merely one hour, the "support team of emergency material " is quickly established by experts from R&D, production, quality inspection, logistics and technology departments to make plans and production arrangements overnight.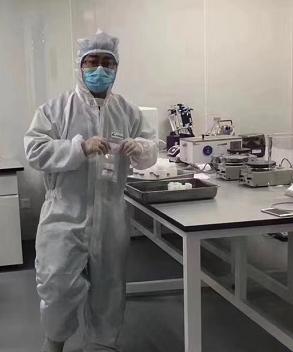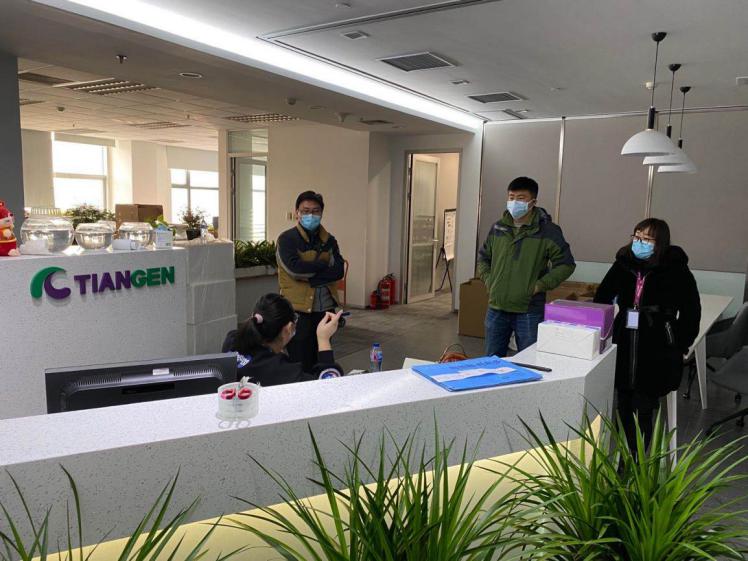 On January 23 (December 29 of lunar calendar): after contacting more than ten logistics companies, the first batch of virus nucleic acid extraction and detection reagents were successfully delivered to more than ten detection related units nationwide at last.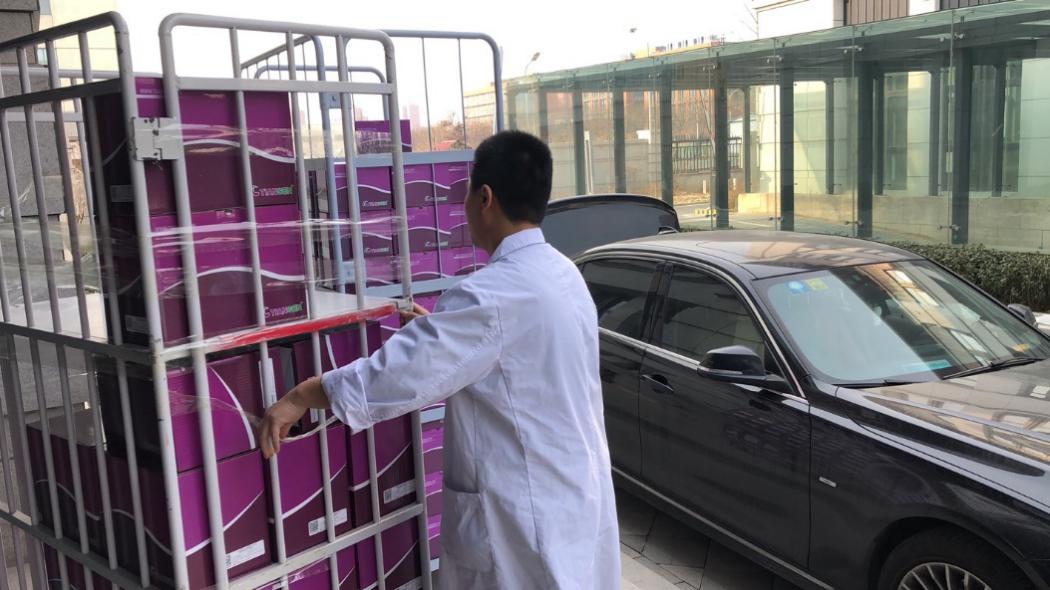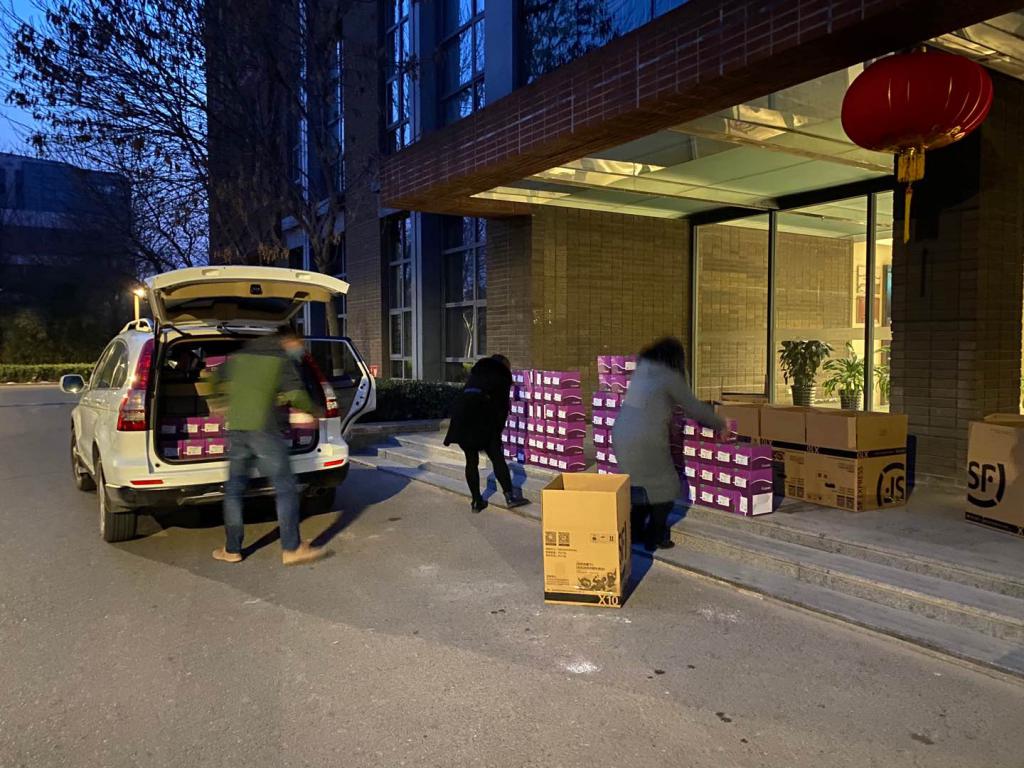 On January 24 (Chinese New Year's Eve): When Wuhan has been in lockdown, the emergency response team members worked overtime into the early morning to ensure sufficient supply of materials. Meanwhile, they contacted all channels so that the materials could be delivered to the core area of the epidemic as soon as possible.
On January 25 (first day of the lunar new year): with the strong support of the departments of public security, transportation, disease control and so on, the detection reagents sent to Wuhan CDC in Hubei Province started its journey smoothly after multi-coordination.
On January 26 (the second day of the Lunar New Year), while the sleet had made Wuhan's road conditions even worse, all parties worked together to overcome all difficulties and the first batch of detection materials successfully arrived in Wuhan, Hubei Province.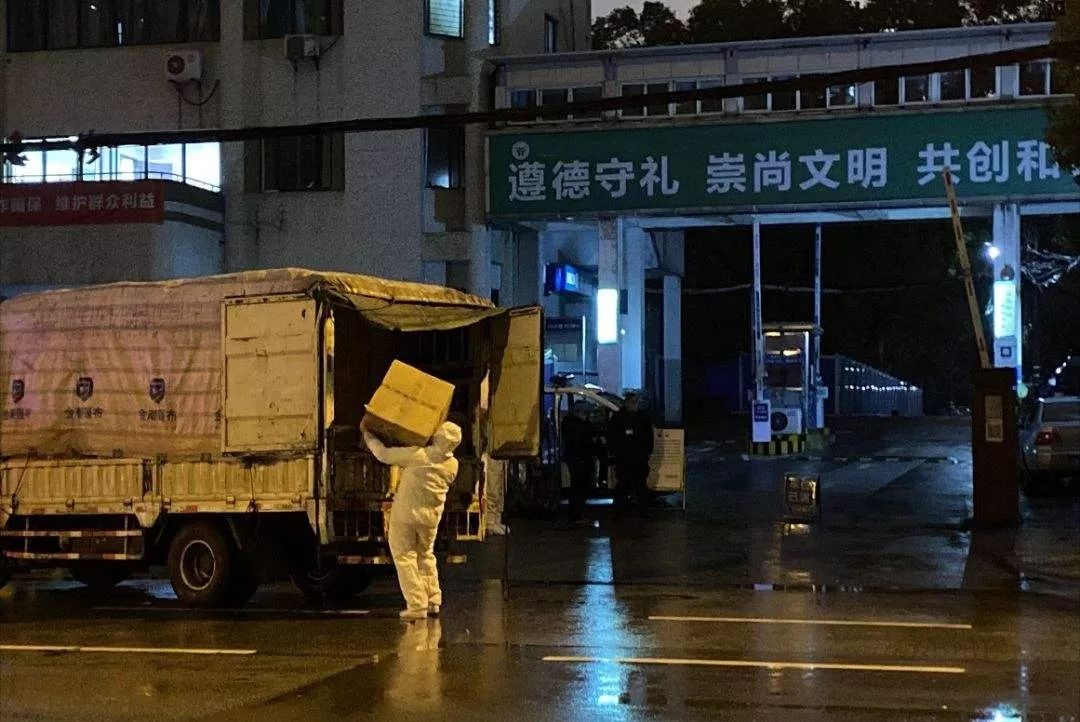 On February 8, Municipal Leaders of Shaoxing city contacted the director of Dongsheng Science Park, in the hope that TIANGEN Biotech could immediately provide a batch of special product reagents for automatic extraction. After receiving the letter, TIANGEN Biotech urgently arranged the production on Saturday and Sunday to complete the production and the quality inspection departments also worked overtime for quality inspection of this batch of special products as soon as possible. It was handed over to the staff of Shaoxing Municipal Office in Beijing on the morning of February 10 and arrived at Shaoxing Center for Disease Control on the same night.
In fighting against the epidemic and resuming production, TIANGEN Biotech also received strong support from all departments of the government. Due to the invalidation of former medical device record number of TIANGEN Biotech caused by the change of administrative region, with the help of Yan Mei, Secretary of Changping Science and Technology Park, TIAGNEN Biotech promptly contacted the Food and Drug Administration of Changping District, which immediately opened the green channel according to the national guidance for us. Only three days later, it completed the qualification examination of TIANGEN Biotech and the filing works of related products. On February 14, the raw materials of TIANGEN Biotech virus detection kit packaging were in short, Zhongguancun Haidian Science Park Management Committee (Science and Information Bureau of Haidian district) sent a letter to the Industry and Information Bureau of Tianjin Wuqing district to coordinate the resumption of raw material suppliers to restore the raw material supply as soon as possible within one week, ensuring the continuous supply of key materials for the fight against the NCP epidemic.
1.Source of data and reference: the report on the WeChat account of Journal of Clinical Laboratory Science: 2019 Research Status and Application of Novel Coronavirus Pneumonia Detection" in February 12th, (1. Affiliated Hospital of Nantong University, Nantong, Jiangsu Province; 2, Jiangsu Center for Clinical Laboratories, Nanjing)
2.Source of Photos: The news from WeChat account of ilonghua on February 14.
---
Post time: May-11-2021